Established in May 2005, Big South Corporation is located in Tainan city. The total area of our company is 13,866 square meters.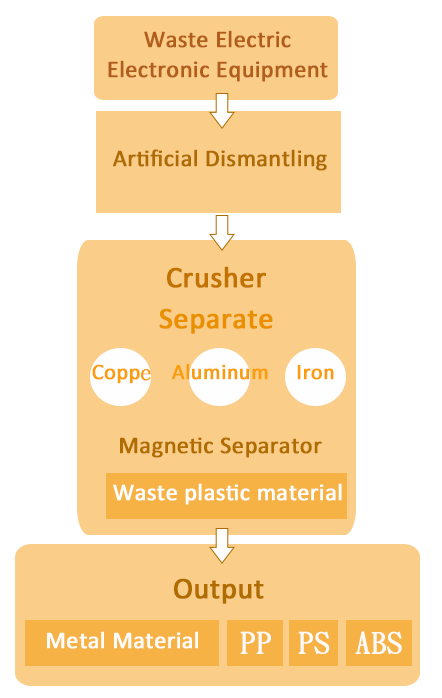 Our company is focus on the recycling, and disposal of waste electric and electronic equipment and waste IT products. We use manual work to tire the big part and withcrusher and magnetic separator to separate copper, iron, aluminum..etc. from those waste. In the plastic material, we also can separatePP,PS and ABS.
Since the establishment of the company, we implement the social responsibility and save our planet earth. We are also devotes ourselves to recycling, reuse of waste products, conserve energy and reduce carbon emission.